We are proud to boast of the good reasons why you can confidently choose us. We can assure you that our other clients have been satisfied with how we served them. Read More »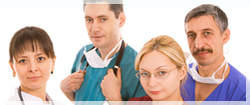 Our Location
11752 Garden Grove Blvd. #121
Garden Grove, CA 92843
Telephone :
(714) 530-7946
Fax :
(714) 530-7947
Email Address :
donnington@att.net
Office Hours
Monday - Friday :
8:30 am - 4:30 pm
On call 24 hours / 7 days a week.
Our Staff
All of our staff are our employees and therefore our responsibility. Our staff are screened through LiveScan for any criminal activity with any updates from the FBI. We E-Verify to ensure they have genuine Social Security Numbers and make sure they are US Citizens or have the legal right to work in the USA. They are also health screened initially and periodically and drug tested initially and randomly.
As our employees we cover our staff with Worker's Compensation Insurance, Liability Insurance and, of course, everybody is Bonded for your protection. We take care of all of the payroll deductions, tax deposits and give W-2s at the end of the year. We do NOT give 1099s, pay "under the table" or have any Idependent Contractor agreements.
You will find our staff respectful, courteous and considerate of your privacy. They are industrious and mindful of the fact that you are paying for their service.
Please contact us! with any questions you may have.