We are proud to boast of the good reasons why you can confidently choose us. We can assure you that our other clients have been satisfied with how we served them. Read More »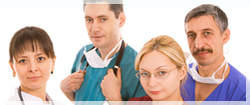 Our Location
11752 Garden Grove Blvd. #121
Garden Grove, CA 92843
Telephone :
(714) 530-7946
Fax :
(714) 530-7947
Email Address :
donnington@att.net
Office Hours
Monday - Friday :
8:30 am - 4:30 pm
On call 24 hours / 7 days a week.
Employment
We are very glad to know that you are interested to join our family. With your excellent skills and expertise, we are able to serve the seniors in our community.
Do not hesitate to fill out and submit the form below. Your future starts here.