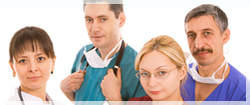 Our Location
11752 Garden Grove Blvd. #121
Garden Grove, CA 92843
Telephone :
(714) 530-7946
Fax :
(714) 530-7947
Email Address :
donnington@att.net
Office Hours
Monday - Friday :
8:30 am - 4:30 pm
On call 24 hours / 7 days a week.
Why Choose Us
We are proud to boast of the good reasons why you can confidently choose us. We can assure you that our clients are extremely satisfied with how we served them and are happy to refer us.
We are serving clients that are disadvantaged by age, illness, infirmity and other situations that put them in a vulnerable situation when having home care personnel come into their residences. That is why all of our staff, both caregiving and administrative are screened through LiveScan, initially and randomly drug tested, health screened and of course Bonded and covered by Liability Insurance for your protection.
However, with in-home care, you will feel more in control and comfortable in the familiar ambience of your home. Our employees are coordinated to report for duty to your residence and at a time that you will need them to be there with no more than one day's notice to end our service.
Non-Discriminatory Policy
In accordance to Title VI of Civil Rights Act of 1964, Section 504 of Rehabilitation Act of 1975, and their implementing regulations, Donnington Corporation does not discriminate in the provision of services and employment due to age, color, disability, marital status, national origin, race, religion, sex, or any other status or condition protected by Federal and State Institutes.